The Bright Armenia Party is confident, that the situation requires straight, objective and targeted assessment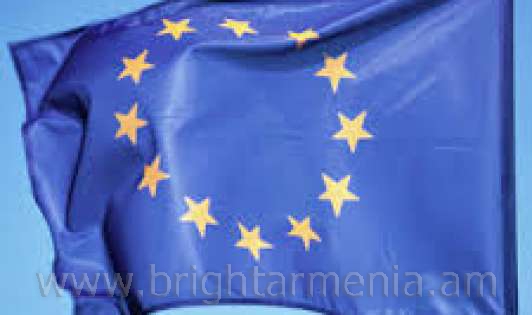 Dear Colleagues,
The Bright Armenia Party herein addresses to:
-Frank Valter Shtanmayer President of OSCE Chairperson-in-Office
-Pedro Agramunt President of PACE
-John Kerry, Head of the US State Department
-Joe Biden, President of the US Senate, Vice President of the USA
-Paul Ryan, Speaker of the United States House of Representatives
-Jean-Claude Juncker, President of the European Commission
-Donald Tusk, President of the European Council
-Martin Schulz, President of the European Parliament
-Thorbjorn Jagland, Secretery General of the Council of Europe
-Federica Mogherini, EU High Representative for Foreign Affairs and Security Policy
-Guy Verhofstadt, Leader of the Alliance of Liberals and Democrats for Europe
Your Excellency
From 1-2 April 2016, the armed forces of Azerbaijan have resumed the military actions along the entire length of the Karabakh-Azerbaijan Line of Contact, the scale and lethal damages of which are unprecedented since the beginning of the ceasefire regime declared in 1994. Throughout the mentioned offense, the Azerbaijani troops have been using tanks, heavy artillery and air forces, primarily targeting the civilian population and infrastructure, killing many non-combatant citizens, including a woman, a 12-year-old child. Senior citizens that were unable to flee were tortured and executed in their own house. Thus, Azerbaijan has violated the norms of the International humanitarian law prohibiting military operations against non-military settlements and civilian population.
By this unprecedented large-scale offense the President of Azerbaijan tries to set back and hide from the international community the disastrous stand of democracy and human rights/fundamental freedoms in Azerbaijan, as well as the ongoing economic hardship. The recent military rhetoric and ongoing threats from the Official Baku, as well as the state level anti-Armenian propaganda dramatically endanger the ongoing Nagorno-Karabakh peace process and entire regional security, substantially increasing the possibility of resuming large-scale military activities.
Taking into account the large-scale nature of the above mentioned activities and the used weaponry, the growing numbers in causalities among the civilian population and damages in civil infrastructure, the Bright Armenia Party is urging your attention to the immediate necessity for the international community to calling for order the Azerbaijani authorities. In the given unprecedented circumstances, the non-targeted and general statements by the international partners are indirectly creating room for further spread of aggressive rhetoric by the Azerbaijani President and launching of new military activities.
Your Excellency,
The Bright Armenia Party is confident, that the situation requires straight, objective and targeted assessment and respective steps from the international community, namely we are calling;
a) to execute international pressure on the Official Baku throughout all diplomatic channels, with the aim of ceasing the usage of military power towards the civilian population and refraining from the military activities on the line of contact,
b) to formulate and consistently implement targeted sanctions towards the Azerbaijani Government and officials, with the aim of preventing and excluding further bloodshed in the Nagorno Karabakh Republic.