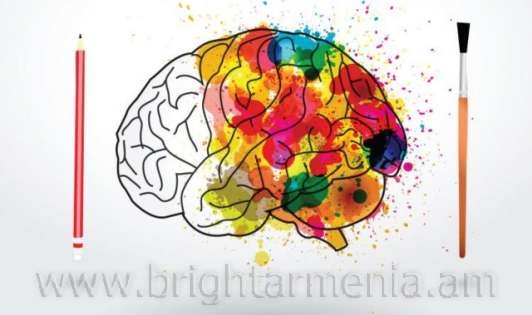 Enlightenment of the Armenian political thought

After the independence of 1991, the political leadership of the Republic of Armenia formally adopted European progressive values and ideas and incorporated those into the constitution and the laws. However, since they were still the bearers of Soviet authoritarian mentality and education, they failed to implement those ideas in practical politics, turning Armenia into a semi-authoritarian state with European laws. Hence, there is form but no essence.

Till now, the Armenian political thought has yetto digest the ideas of enlightenment, which has long become the fundament of the modern civilized world. Our goal is to disseminate and implant the fundamental ideas of enlightenment into the Armenian political thought and Armenian society.Bright Armenia is the bearer of ideas and values of enlightenment in the Armenian political arena.

Driveoutpolitical gloom by adding light

Politics in Armenia is rather gloomy, boring and stereotypical.Our goal is to bring creativity into gloomy politics and enlighten it.Enlightenment is creativity. We will turn politics into something interesting and attractive. We will bring new, young and enlightened faces into politics. People, who will have broader vision, will be free and unconstrained, will have right to err and will be brave, creative and well-educated. The roots of major problems facing Armenia are in politics and for bringing light to Armenia we have to first bring light into politics.

Politics is about building a happy life

Many in Armenia think of politics as immorality. This opinion is instated by politicians themselves to keep people far from politics. Nevertheless, we are led by the famous principle of Aristotle: politics is a means to make people's lives more joyful. Our goal is to turn this concept into the cornerstone of the Armenian political thought. Our goal is to turn this concept into the core of the value system of the Armenian political thought.

The Armenian political thought has been always cutoff from the global thought, being isolated within its narrow borders. Consequently, the Armenian people have also been isolated from the civilized world, thus, hanging about the margins of the history.

Being led by the Aristotelian principle and ideas of enlightenment, the goal of Bright Armenia is to elevate the Armenian political thought to the level of universal thought and become a sustained representative of the civilized world.
Darkness cannot drive out darkness; only light can do that. Hate cannot drive out hate; only love can do that. – Martin Luther King Jr.