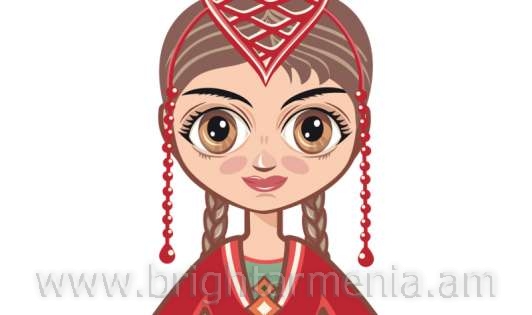 Since our childhood we are taught that we are proud to be Armenian. We have continuously put our history, language, culture and the church in the axle of the traditional identity of an Armenian. Our goal is to keep the idea of the Armenian statehood in the core of a modern Armenian's identity and make 10 million Armenians living worldwide identify themselves with the Armenian statehood. The State is the main factor that should ensure the security and unity of Armenians, promote economic and cultural development, establish conditions for ensuring a happy life for its people.
Bright Armenia Initiative believes that the key to the solution of all pan-Armenian problems is the strong Armenia. During the last 100 years the Armenian Diaspora has concentrated its potential and efforts on the Armenian Cause and the process of recognition of the Armenian Genocide, on resolving the Artsakh issue, providing financial assistance to Armenia, preservation of the Armenian cultural heritage, preserving the Armenian language and culture in the communities of Armenian Diaspora.
We believe that the Armenia-Diaspora relationship now should be based on other principles: Armenia and Diaspora ought to merge into a network with a single axis that covers the entire world. This system should be built not only on a one-sided support from Diaspora to Armenia but on the idea of mutual support including from Armenia to the Diaspora. Armenia, to the extent of its military potential, economic capacity and diplomatic capabilities, must become the security guarantor for each and every Armenian in different parts of the world. The human and mental capital of Diaspora is more important for Armenia than the financial support. In the process of Armenia's political and economic modernization our diaspora Armenians may have decisive impact with their knowledge, by exchange of accumulated experience of the world and innovative ideas. This should not be considered as mere support from Diaspora, but investment, which Armenia has to pay off with dignity. Armenia should not be a burden on but an opportunity for Diaspora.